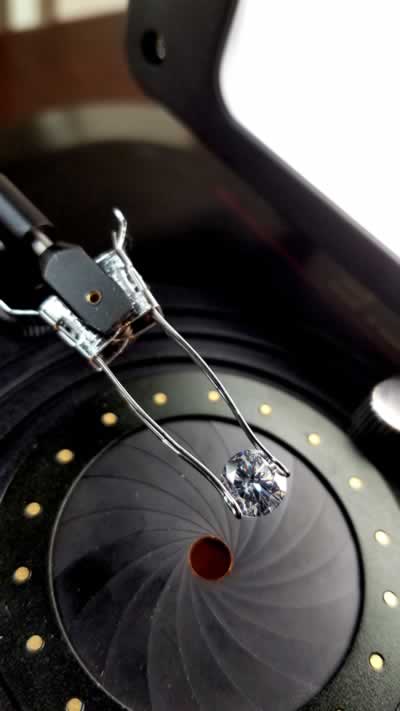 EXPERT JEWELRY APPRAISALS CONDUCTED ON-SITE
Every jewelry collector needs a professional appraisal performed on their items from time to time. This can be done for various reasons, including insurance coverage, property distribution or even donation purposes. Whatever your appraisal requirements are, Holly Springs Jewelers is ready to assist you.

APPRAISALS AT YOUR CONVENIENCE
Appraisal work is done in-house at Holly Springs. Our own certified graduate gemologist on-site is owner Annette Esposito. A graduate of the industry's most prestigious gemological training institute, GIA (Gemological Institute of America), she offers unbiased, thorough examinations for the most accurate appraisal results to meet your needs.

TRUSTWORTHY EXPERIENCE MATTERS WITH APPRAISALS
Don't rely on inexperience when the final results matter so much. Trust your jewelry processionals at Holly Springs Jewelers who offer decades of experience in top-notch jewelry appraisals.

APPRAISAL DAYS
If you would like to wait while your jewelry is appraised, appraisal appointments can be made for Tuesdays and Thursdays. Please call us at 770.928.3280 or email us at HSJewelers@comcast.net to schedule your appraisal appointment.

If you would like to leave your items to be appraised you can bring them to the store at anytime during store hours. Appraisal turn around time is normally 24-48 hours.

APPRAISAL PRICING
We offer our services at a highly competive rate. Each appraisal is affordably priced at $45.

HOW TO READ YOUR GRADING REPORT BY THE GEMOLOGICAL INSTITUTE OF AMERICA
This report is a separate document which is given to you upon purchase of a certed diamond.

.